Memorials
Elegantly Crafted Cemetery Memorials
The desire to be remembered by future generations lives deep within people, and it is one of the characteristics that separate human beings from other life forms. It is essentially why people build cemetery memorials. But having provided professional memorial services in Crawfordsville, IN for about 90 years, we at Crawfordsville Monument Co understand that memorials are more than a way of marking graves.
Indeed, a lot of grieving families find comfort in building personal memorials for their departed loved ones, and we are willing to help them in this regard. We have worked on more than 26,000 memorials, over the years, and we understand the emotional needs of the families that come looking for professional memorial services in Crawfordsville. In other words, we understand how much the process of building cemetery memorials means to our clients, and we do all that we can to ensure that we deliver cemetery memorials that meet or exceed their expectations.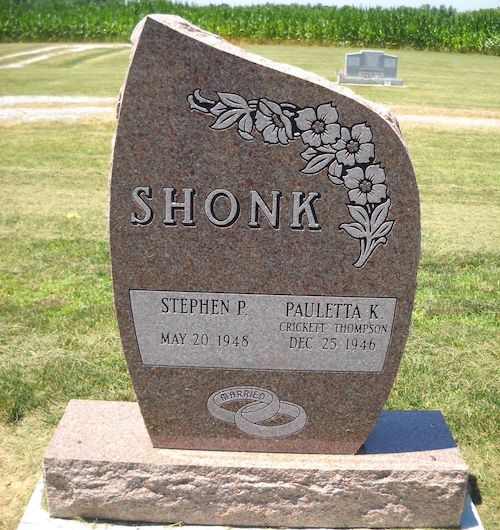 Choose From Unlimited Options
Each monument must be unique and it must capture that important person's memory. With unlimited memorial options to choose from, your monument will be made truly unique and striking. In our comfortable, in-door showroom, you can browse over 100 memorials. You may also browse our 30 additional marker and memorial examples in our outdoor display area. We have many memorial options, and hence we save a lot on quality granite; we pass that 10% to 40% discount directly to you. With a minimum 30″ deep foundation made upon the installation, your monument will be made to last.
Available Features
Upright memorials

Marker memorials

Custom shaping
Recessed carved designs

Statued angels or figures
Inlaid photos or portraits

Passion or hobby markers